Craft Cask Ale
What's On Our Craft Cask Ale Pumps
Our current selection of craft cask ale.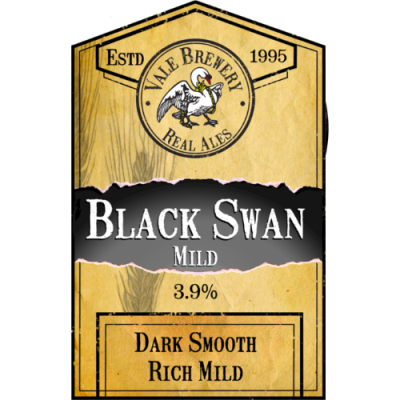 Black Swan
Vale Brewery | ABV 3.9% | £3.80.
Dark and smooth with an impressive full roast flavour that belies its strength.
Temple of Love
Hopcraft Brewery | ABV 3.8% | £4.00.
Big hop session pale
Boardwalk
Beatnikz Republic | ABV 4% | £4.00.
Gluten-Free Pale Ale
Suspended In Centennial
Siren Craft Brew | ABV 4% | £4.00.
The Suspended in.` series continues with this celebration of the "Super Cascade" Centennial Hop. Expect a slightly higher bitterness, offset with notes of orange, grapefruit and other nondescript-citrus. There`s a delicate tropical note on the aroma which continues on the tongue, which drifts into some slight pine notes from the Simcoe and Ekuanot Hops in the background. Refreshing, hazy and juicy.
Good Old Boy
West Berkshire Brewery | ABV 4% | £3.80.
A good balance of malt and hops giving a full-bodied bitter with strong malt flavours, yet retaining a rounded bitterness and a strong hop finish
Sphere of Destiny (Simcoe)
Elusive Brewing | ABV 4.4% | £4.00.
A single-hopped pale beer using lauded US hop varietal Simcoe, Expect a beer with bold bitterness but dominated by pine and citrus fruit flavours and aromas
Bermuda Triangle Holiday Home
Elusive Brewing | ABV 4.3% | £4.00.
A Pale Ale hopped with Mandarina and Mosaic and steeped with toasted coconut. A blend of Pineapple and Coconut (with hibiscus to add a red hue) was infused post fermentation.
Midtown
Beatnikz Republic | ABV 4.9% | £4.00.
Full bodied porter with beautiful malty chocolate & coffee flavour, hopped with Chinook for a touch of spiciness.
Dissolution IPA
Kirkstall Brewery | ABV 5% | £4.00.
Delicious amber ale with a substantial hop kick.
Ammo Belle
Indigenous Brewery | ABV 5.6% | £4.00.
A well hopped American Pale Ale, which is slightly hazy in appearance. Generously hopped with Cascade and Citra, it delivers a great floral aroma, lots of fruity notes, and a moderately dry finish.
Sequoia
Vibrant Forest Brewery | ABV 6% | £4.20.
West Coast IPA hopped with Citra, Simcoe and Centennial - all the citrus and pine flavours, with a chunky bitterness, you could wish for!
Campania
Hopcraft Brewery | ABV 5.0% | £4.00.
Neapolitan Ice Cream Stout