Craft Cask Ale
What's On Our Craft Cask Ale Pumps
Our current selection of craft cask ale.
Le Mild Thing
Mallinsons Brewery | ABV 3.6% | £3.80.
Mild with Barbe Rouge hops.
Little Hopper
Little Critters Brewery | ABV 3.6% | £4.00.
Pale golden colour with delicate herbal and floral aromatics. Fruity and light bready malt flavours with a medium-dry, refreshing finish.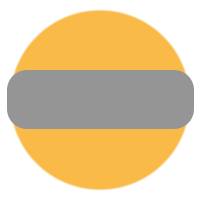 Galaxia
Wylam Brewery | ABV 0% | £4.00.
Suspended In Idaho
Siren Craft | ABV 4% | £4.00.
Hazy pale ale with an earthy character and a finish of tropical fruits and pine, rounded out by a soft, creamy mouthfeel.
Traditional English Bitter
Stardust Brewery | ABV 4% | £3.80.
This beer is blended to bring out the very best of traditional British malt and hop flavours. The raised malt profile unlocks notes of roasted caramel, which mingle with classic hop aromas.
Punch Out 'Round 2'
Elusive | ABV 4.3% | £4.00.
A hazy Pale Ale fermented with our house NE-style IPA yeast combination. Cashmere was use in the kettle before a liberal dry-hopping with hop blend 7Cs. Pronounced lime with a burst of citrus and pine.
Postcard From Purgatory
Salopian Brewery | ABV 4.5% | £4.00.
Session Black IPA
Every State
Boutilliers Brewery | ABV 4.7% | £4.00.
Single hopped Hallertau Blanc Pale Ale.
Mosaic
Vibrant Forest Brewery | ABV 5% | £4.00.
Single hop beer
Pocketful Of Arrowheads 
Hopcraft Brewery | ABV 5.5% | £4.00.
American IPA ('American Indian' PA) with plenty of fruit flavour from the Columbus, Mosaic & Amarillo.
Cryo IPA 
Almasty & Turning Point Collaboration | ABV 6% | £5.40.
Packed with Cryo super hops this super concentrated hop type is all the best bits of the hop with the less potent bits taken out! Citra, Simcoe & Loral Cryo deliver sharp citrus and juicy fruitiness balanced against a touch of pine.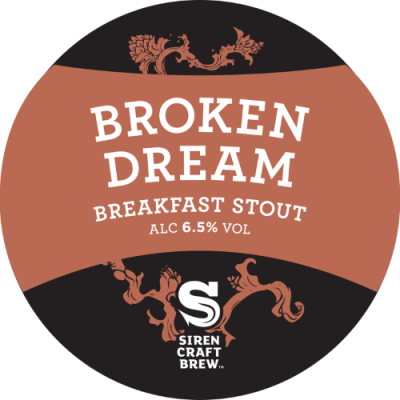 Broken Dream
Siren Craft Brew | ABV 6.5% | £4.20.
A Breakfast Stout with a gentle touch of smoke, coffee and chocolate. She binds smoke and coffee aromas with chocolate, milk and oats to create something thick, velvety and slick. Champion Beer of Britain 2018