Craft Cask Ale
What's On Our Craft Cask Ale Pumps
Our current selection of craft cask ale.
Black Swan
Vale Brewery | ABV 3.9% | £3.80.
Dark and smooth with an impressive full roast flavour that belies its strength.
Trinity
Redemption Brewery | ABV 3% | £4.00.
Hoppy, light ale.
Idaho 7 x Sabro
Almasty Brewery | ABV 4% | £4.20.
A stunning Pale Ale in the true New England Style, packed with Wheat and Oats for a soft and juicy mouthfeel, with balance brought from the Idaho 7 and Sabron hops bringing stone fruits and citrus along with a touch of pine and a hint of coconut to deliver a super modern session pale ale that is big on body and flavour
Suspended In Summer
Siren Craft Brew | ABV 4% | £4.00.
Quite literally summer in a glass. The hop line-up of Ekuanot, Cascade and Columbus give a fresh and vibrant aroma of citrus, grapefruit and fresh hops. For taste expect notes of grapefruit and papaya with floral notes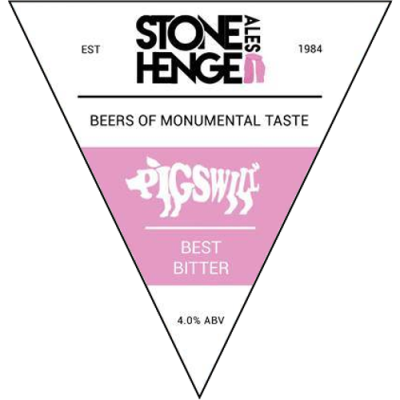 Pigswill
Stonehenge Brewery | ABV 4% | £3.80.
A full bodied beer, not so bitter, but rich in hop aroma which gives the beer a delightful aftertaste.
NZ Hopped Super Pale
Hopcraft Brewery | ABV 4.2% | £4.00.
Another new brew, and it's exactly what it says on the pump-clip... It's a 'super pale' ale made exclusively with New Zealand hops. We've gone with all Super Pale malt in this brew to keep the colour way down... apart from a couple of small additions for mouthfeel and head retention... and then we've gone with a mix of three NZ hops. Dr Rudi went in the boil and then it was dry-hopped with plenty of Waimea and Kohatu for a tropical fruit finish, balanced with a lingering citrus bitterness. So there you have it, it's 'super pale' and full of NZ hops... but I guess the name gave that way?! Malt: Super Pale Planet malt, Wheat Malt, Dextrin Hops: Dr Rudi, Waimea & Kohatu.
Deliverance APA
Pixie Spring Brewery | ABV 4.5% | £4.00.
American Pale Ale
Soma
Tapstone Brewery | ABV 4.6% | £4.00.
Fruity juicy hoppy Pale
Nine Dogs
Titanic Brewery | ABV 4.9% | £4.00.
The first time for us using Galaxy hops, this beers name pays homage to the nine dogs that were on board the Titanic. This pale beer is hoppy and crisp with light tones of passion fruit.
Big City, Small Island
Urban Island Brewing | ABV 5.2% | £4.00.
A refreshing hazy smooth tropical pale which breaches the flavour threshold resulting in a fruity mouthfill bursting with citrus fruits of lemon, lime and melon and after hints of coconut.
Monuments of Mars
Elusive & Boutiliers Collaboration | ABV 6% | £4.40.
Strawberry and Kiwi IPA in collaboration with Boutilliers.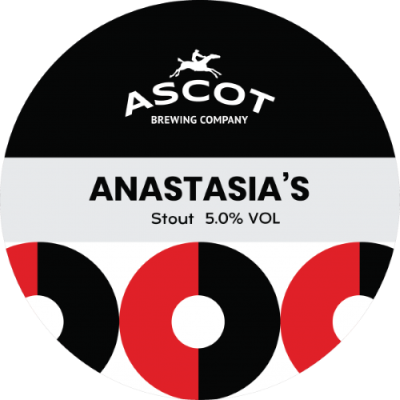 Anastasia's Exile Stout
Ascot Ales | ABV 5.0% | £4.00.
Packed with chocolate and roasted coffee flavours, with a slight sherry like aroma. Further bittered to balance the sweetness of the malts, the beer has a unique hoppy aroma with orange, pine and resin flavours noticeable.