Craft Cask Ale
What's On Our Craft Cask Ale Pumps
Our current selection of craft cask ale.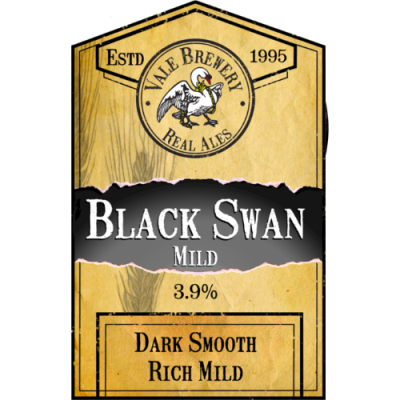 Black Swan
Vale Brewery | ABV 3.9% | £3.80.
Dark and smooth with an impressive full roast flavour that belies its strength.
Ale
Cerne Abbas Brewery | ABV 3.8% | £4.00.
Tawny Ale. Well balanced and triple hopped this beer has a supple middle with a fuller mouth feel due to extra time conditioning, leaving you with a refreshing finish.
Tropical Deluxe
Howling Hops Brewery | ABV 3.8% | £4.00.
A juicy new tropical pale from Hackney. (Unfined)
Suspended In Lemondrop
Siren Craft Brew | ABV 4% | £4.00.
Lemondrop hops were developed for bright citrus, but with subtle herbaceous notes, obviously geared towards Lemon flavours. The name might remind you of the classic sugary sweet, and the hops bring that nostalgia through with them. This brew has a gentle citrus and herbal aroma, which continues to taste. Plenty of lemon shines through, combining with the classic soft 'suspended in` mouthfeel for a truly refreshing experience.
Traditional
Butts Brewery | ABV 4% | £3.80.
A rich golden beer with a hint of fruitiness
Eurohop v2
Chin Chin Brewery | ABV 4.3% | £4.00.
European Hopped Pale Version 2: Hallertau Blanc & Huell Melon
APA Ekuanot
North Riding Brewery | ABV 4.5% | £4.00.
Single hop pale ale
The Italian Job
Roosters & Birrificio Italiano Collaboration | ABV 4.7% | £4.20.
The addition of black pepper and lemongrass to the brew create delicate citrus and spicy aromas, which lead to a moderate level of bitterness.
Iron Marble
Marble & Iron Pier Collaboration | ABV 5% | £4.80.
Brewed with our friends at Iron Pier, for Collabageddon 2019 this modern bitter fuses both breweries love of cask beer with modern brewing techniques and tastes. Creating a nuanced and intriguing malt backbone that holds a hop profile that highlights warm tangerine, pine and tropical fruit. A moderate but balanced bitterness gives a morishness and pleasing drinkability.
Piney Boi
Three Blind Mice Brewery | ABV 5.7% | £4.00.
West coast I.P.A
Panic In Detroit
Five Towns Brewery | ABV 7.5% | £4.80.
American Brown Ale
Full of Beans II
Wild Weather Ales | ABV 5% | £4.00.
The second iteration of the Wild Weather Full of Beans Coffee Stout series. Brewed with coconut, chocolate and cold-pressed coffee.