Craft Cask Ale
What's On Our Craft Cask Ale Pumps
Our current selection of craft cask ale.
Wild Mild
Butts Brewery | ABV 3.5% | £3.80.
Classic Mild
Lonely Snake 'Citra & Simcoe'
Three Blind Mice Brewery | ABV 3.5% | £3.80.
Pale Ale
Old Fashioned
Dancing Man | ABV 3.9% | £3.80.
An old fashioned best bitter with a twist of southern hemisphere hops.
Pale 'Mosaic'
Pomona Island | ABV 3.8% | £3.80.
Traditional English Bitter
Stardust Brewery | ABV 4% | £3.80.
This beer is blended to bring out the very best of traditional British malt and hop flavours. The raised malt profile unlocks notes of roasted caramel, which mingle with classic hop aromas.
Lumina
Neepsend | ABV 4.2% | £3.80.
New Wave
Beat Brewery | ABV 4.5% | £3.80.
Golden ale with fruit flavours of tangerine, melon and apricot.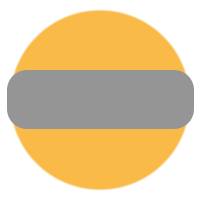 Red Ale
Cloudwater Brewery | ABV 4.8% | £4.20.
Red Ale which combines Citra, Simcoe and Mosaic hops with an extensive grain bill which provides plenty of body and flavour. Citrus flavours linger on the palate long after the fresh, fruity finish.
Chinook
Vibrant Forest Brewery | ABV 5% | £3.80.
These golden ales are made to banish blandness. Packed with a single hop variety to accentuate the particular characteristics of the chosen hop, a Vibrant Pale Ale will certainly stimulate the tastebuds!
Niamh's Nemesis
Five Towns Brewery | ABV 5.7% | £3.80.
A full bodied IPA with hints of grapefruit before a dry finish
Plum Porter Grand Reserve
Titanic Brewery | ABV 6.5% | £4.20.
Gently combining the first of the harvest of both English Malts and ripest plums to create the most sumptuous fruit laden beer of the year! Matured in conditioning tank for 21 days this beer is full of fireside warmth just right to sip and savour on short days and long nights.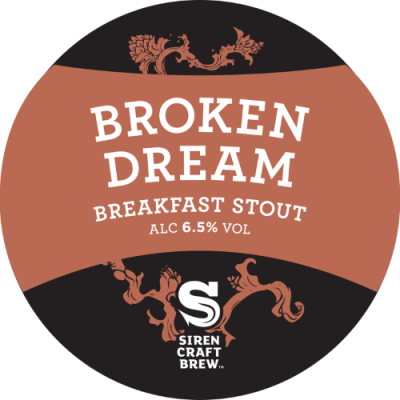 Broken Dream
Siren Craft Brew | ABV 6.5% | £4.20.
A Breakfast Stout with a gentle touch of smoke, coffee and chocolate. She binds smoke and coffee aromas with chocolate, milk and oats to create something thick, velvety and slick. Champion Beer of Britain 2018