Cider
What's On Our Cider Pumps
Our current selection of ciders.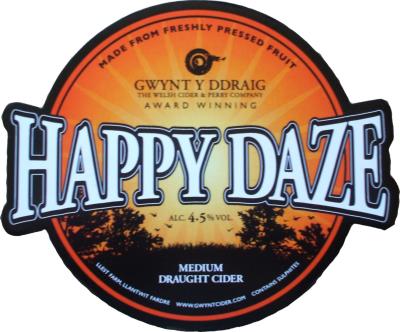 Happy Daze
Gwynt Y Ddraig | ABV 4.5% | £3.60.
Fairly week in abv for a real cider, Happy Daze has a fruity, apply aroma, with a well balanced finish. A light and very easy to drink medium sweet cider. Available chilled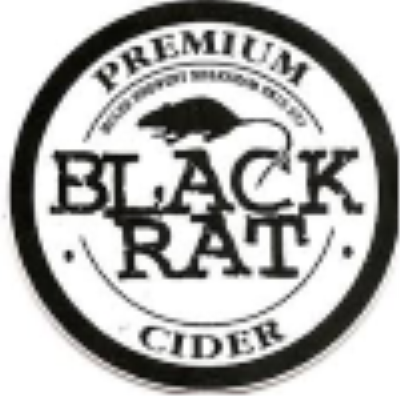 Black Rat
Moles | ABV 6.0% | £3.60.
A Strong Dry Premium blended cider full of flavour with a clean apple bite. Available chilled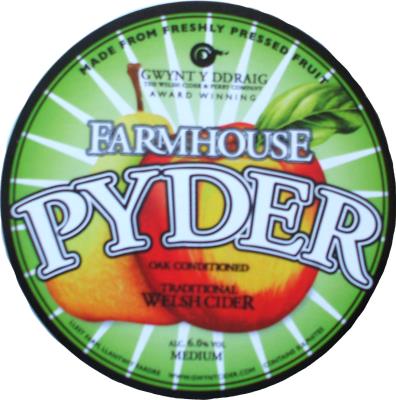 Pyder
Gwynt Y Ddraig | ABV 6% | £3.60.
An out of the ordinary blend of apple and pear juice fermented and matured in wood. Available chilled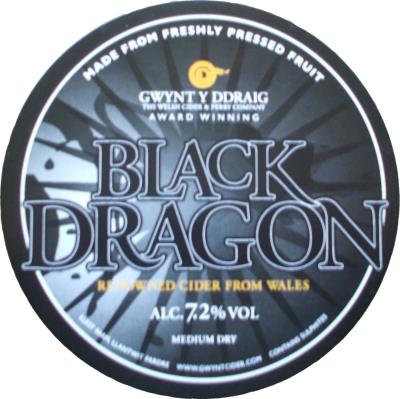 Black Dragon
Gwynt Y Ddraig | ABV 7.2% | £4.00.
Matured in oak barrels to produce a cider rich in colour, body and flavour with a fresh fruity aroma. Available chilled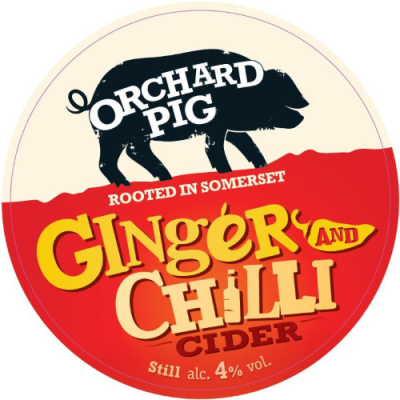 Ginger and Chilli
Orchard Pig | ABV 4.0% | £4.00.
Real West Country Cider apples with a taste of the exotic. Sweet Ginger and honey layers saddle up to the fruit in the first sip, whilst the sneaky chilli comes alive in the aftertaste. Available chilled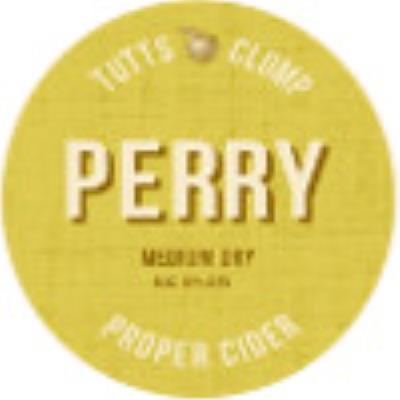 Perry
Tutts Clump | ABV 6% | £3.60.
This medium-dry Real Perry is handmade from a variety of pears, mainly from within West Berkshire. Available chilled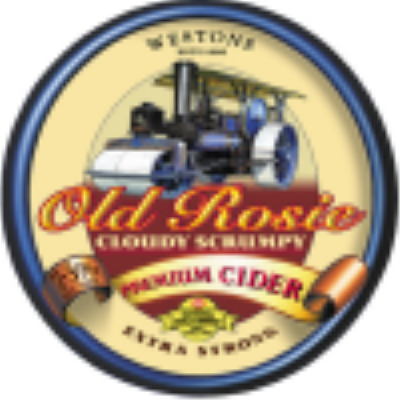 Old Rosie
Westons | ABV 7.3% | £4.00.
An extremely dry and sharp cider with a heavy, musty, earthy, appley aftertaste
Fanny's Bramble
Sandford Orchards | ABV 4.0% | £4.00.
Blackberry Cider
Devon Red
Sandford Orchards | ABV 4.5% | £3.60.
Bags of fruit and a truly satisfying cider bite delivered in a genuinely quaffable and light balanced cider.
Tutti Frutti
Celtic Marches | ABV 4% | £4.00.
Sweet Herefordshire cider, flavoured with Pineapple and Cherry
Gribble
Bumble Bee | ABV 4.8% | £3.60.
4.8% Medium-dry, still, easy drinking hazy Somerset cider. Inspired by long, hot lazy days in the country
Craftsman
Kentish Pip | ABV 5.6% | £3.60.
An award winning blend of Kentish dessert apples and specifically grown cider apples. The result is a sublime balance of fresh apple flavour, medium dry, with complex notes and subtle bitter tannins.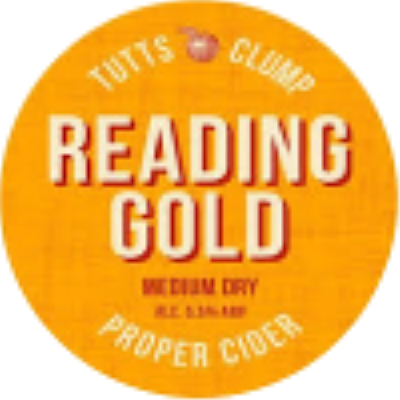 Reading Gold
Tutts Clump | ABV 5.5% | £3.60.
This medium/dry Real Cider is lovingly crafted in West Berkshire from a blend of the finest Home Counties apples – and is dedicated to the good people of Reading. Served chilled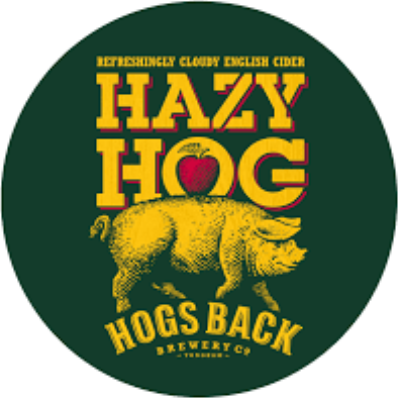 Hazy Hog
Hogs Back | ABV 5% | £3.60.
Hazy Hog is a gently sparkling, full flavoured cider with a fine haze. Made from 100% bittersweet English apples using traditional methods and fermented in oak barrels to intensity its flavour.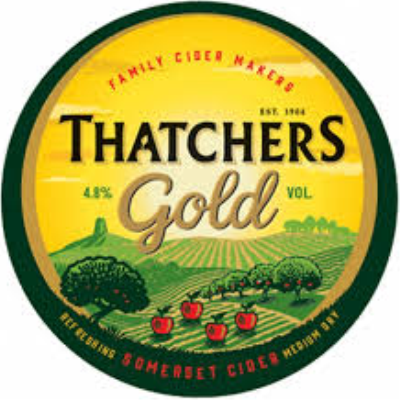 Thatchers Gold
Thatchers | ABV 4.5% | £3.60.
A sparkling medium dry golden cider with hints of honey and floral notes, a smooth and refreshing taste.