Bottles
What's In Our Bottle Fridge
Our current selection of bottles.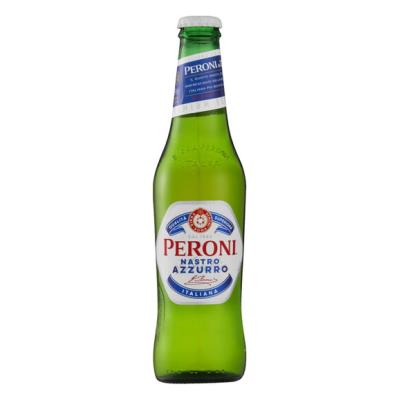 Nastro Azzurro - 330ml
Peroni | ABV 5.1% | £4.80.
Italian passion, attention to detail and craftsmanship are the ingredients that now, and forever, will ensure the superior and authentic Italian taste of Peroni Nastro Azzurro.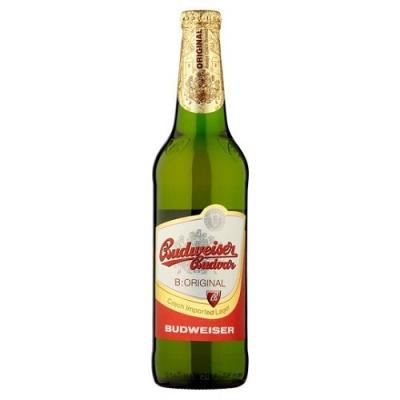 Budvar Original - 330ml
Budweiser Budvar | ABV 5% | £4.80.
The first-class female cones of top-quality Saaz hops, pure clean natural water from 300-metre deep artesian wells and carefully selected grains of a unique cultivar of Moravian barely make this premium lager shine.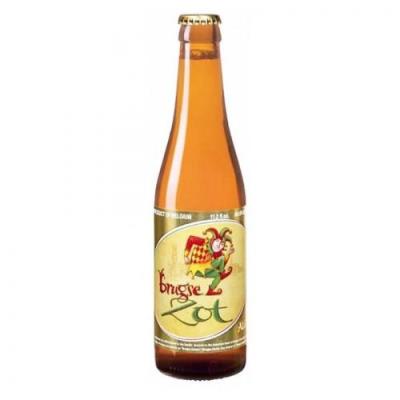 Brugse Zot Blonde - 330ml
De Halve Maan | ABV 6% | £5.00.
Brugse Zot is a golden blonde beer with a rich froth and a fruity flavouring. The beer is brewed with four different kinds of malt and two aromatic varieties of hop which give the beer its unique taste.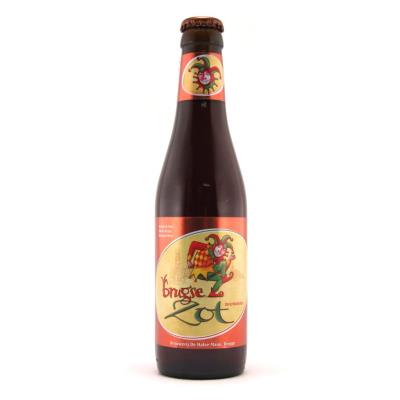 Brugse Zot Dubbel - 330ml
De Halve Maan | ABV 7.5% | £5.00.
Brugse Zot Dubbel is a dark brown beer, leaning towards ruby red. One can discover the scent of honey, almonds, chocolate and even brown sugar in the aroma, with Czech Saaz giving a bitter, hoppy finish.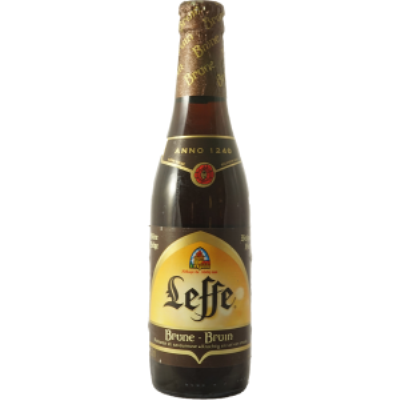 Leffe Brune - 330ml
Abbaye de Leffe | ABV 6.5% | £5.00.
A soft, deep brown colour and the perfect balance between a discreetly bitter yet slightly caramelised taste can be ascribed to age-old traditions. Hints of coffee and chocolate provide this beer with an even more desirable flavour.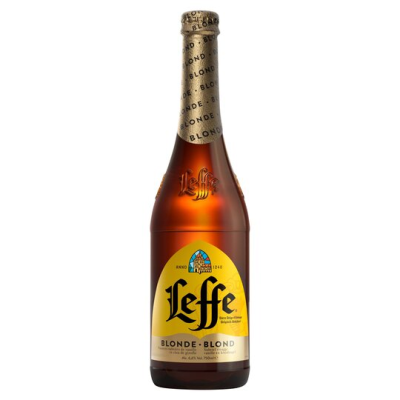 Leffe Blonde - 330ml
Abbaye de Leffe | ABV 6.6% | £5.00.
The unique recipe is the fruit of centuries of experience in the art of brewing, which brings a broad palette of aromas into balance. It is elegant, smooth and fruity, and it has a spicy aftertaste with a hint of bitter orange. Its light, sunny colour is due to the use of pale malt.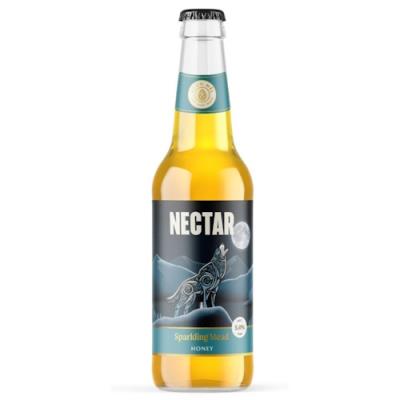 Nectar - Sparkling Mead - 330ml
Afon Mel | ABV 5% | £5.40.
Nectar is a natural, refreshing pure mead with a light sparkle. A true celebration of nature's bounty. Decorated with the story of Gwyllgi this Session mead will give you a fresh, zesty hit with just enough honey sweetness to keep you coming back for more.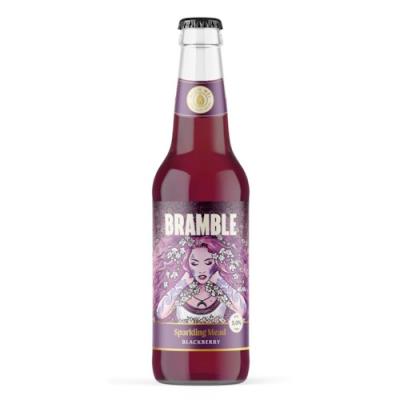 Bramble - Sparkling Mead - 330ml
Afon Mel | ABV 5% | £5.40.
Sparkling blackberry mead is perfectly represented by the mythical Blodeuwedd - an untouchable beauty created by magic. This 5% abv drink with its sparkling blackberries is balanced with beautiful honey.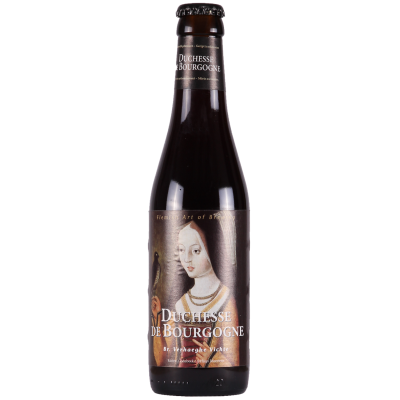 Duchesse de Bourgogne - 330ml
Brouwerij Verhaeghe | ABV 6.2% | £5.50.
Duchesse de Bourgogne from Brouwerij Verhaeghe is the traditional Flemish red ale. This refreshing ale is matured in oak casks; smooth with a rich texture and interplay of passion fruit, and chocolate, and a long, dry and acidic finish.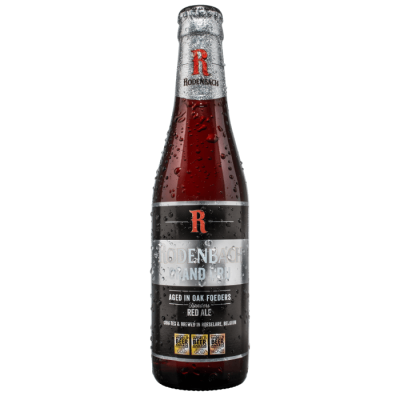 Rodenbach Grand Cru - 330ml
Brouwerij Rodenbach | ABV 6% | £5.50.
Aromas of balsamic vinegar and sharp-yet-sweet flavours of fruit, oak and Madeira wine give this beer an unparalleled complexity. Truly a refreshing beauty!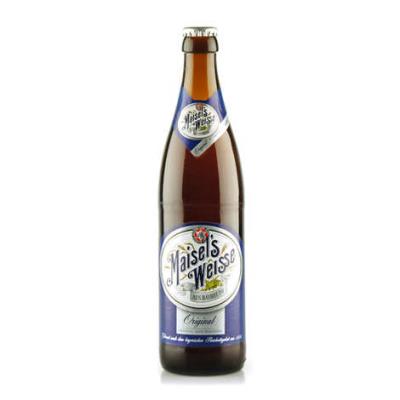 Maisels Weisse Original - 500ml
Brauerei Maisel | ABV 5.4% | £5.50.
Brewed in Bayreuth in Northern Bavaria using mountain spring water, Hallertau hops and top quality grain. A naturally cloudy wheat beer with a deep amber colour, it is full-bodied and refreshing.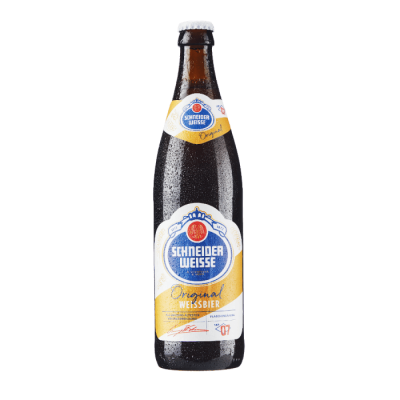 Schneider Weisse Original - 500ml
Schneider Weisse | ABV 5.4% | £5.50.
A rich and full bodied wheat beer, with an amber-mahogany colouring streaked with fine top-fermenting yeast. A uniquely satisfying experience. Very full flavoured and spicy.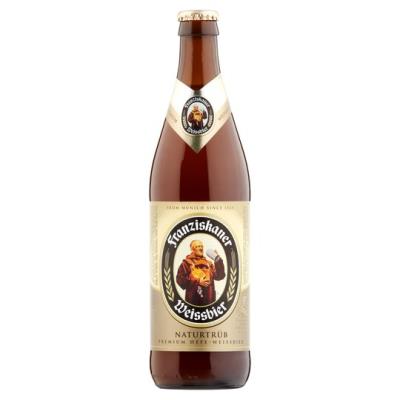 Franziskaner Hefe-Weissbier Naturtrüb - 500ml
Franziskaner | ABV 5% | £6.00.
Franziskaner Hefe-Weissbier is a natural and elegant wheat beer from Bavaria. The copper-golden wheat beer boasts an aroma of harmonious fruit in which bananas and citrus fruits play off a delicate, subtly spiced malt.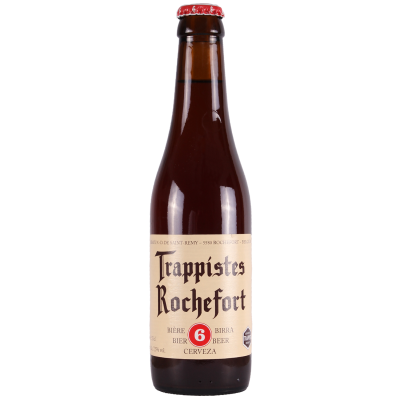 Trappistes Rochefort 6 - 330ml
Abbaye de Rochefort | ABV 7.5% | £6.00.
"Rochefort 6" is the oldest Rochefort Trappist beer and was brewed empirically until the end of the Second World War. Reddish in colour, it has a strong malt taste and is slightly bitter.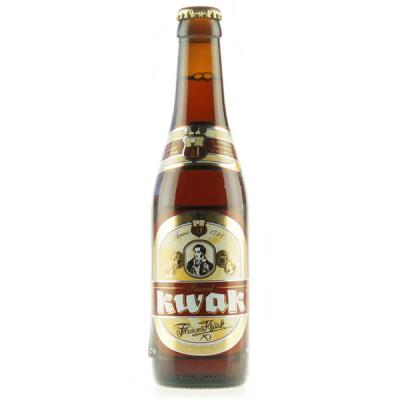 Pauwel Kwak - 330ml
Brouwerij Bosteels | ABV 8.4% | £6.00.
Kwak is a dark, warming beer with liquorice-like flavours and a slightly spicy character. The bitterness always remains in the background but in the end emerges delicately.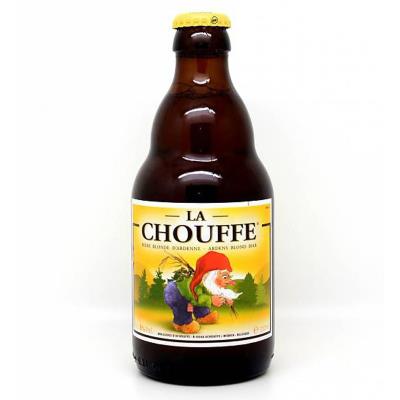 La Chouffe - 330ml
Brasserie d'Achouffe | ABV 8% | £6.00.
A golden ale from the Ardennes. Strong, spicy and lightly hoppy, La Chouffe is made with hops and coriander bottle re-fermented, unfiltered, unpasteurised and without any additives.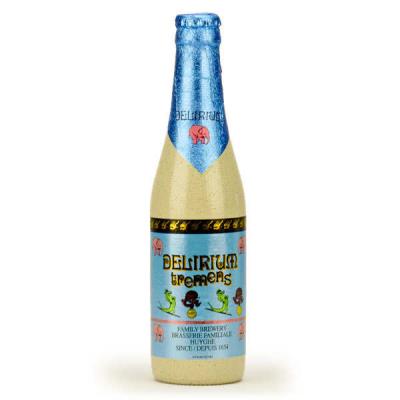 Delirium Tremens - 330ml
Huyghe | ABV 8.5% | £6.50.
A winner of a 1998 Gold Medal Award, this beer is triple fermented and lays sweet on the pallet with a hoppy finish.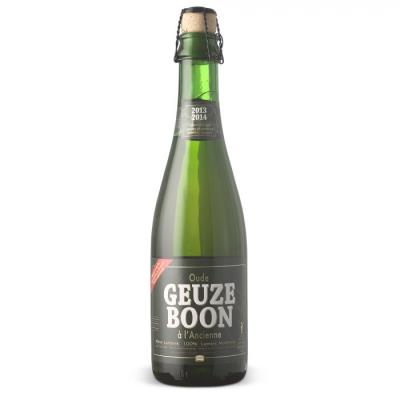 Oude Geuze Boon - 375ml
Boon | ABV 7.0% | £6.50.
Geuze Boon is one of the finest examples of the traditional 100% spontaneous fermentation Lambic style, a blend of old and new creating a cider-like sourness.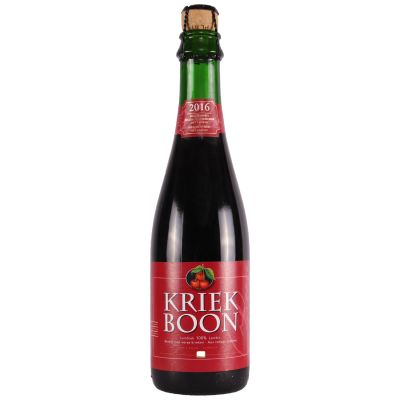 Kriek Boon - 375ml
Boon | ABV 4.0% | £6.50.
For this speciality, the brewery use old and young lambic beer that has aged in oak casks. After 6 months, they add 25% black cherries, which starts secondary fermentation, before bottling it. The cherries and young lambic create a red beer that is both natural and fresh, with an absolutely unforgettable sweet and sour taste. This is kriek as it should be, with nothing but real cherries and lambic.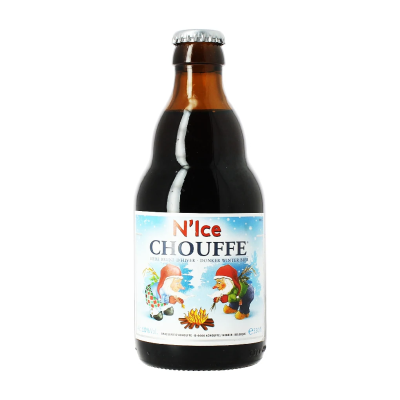 N'Ice Chouffe - 330ml
Brasserie d'Achouffe | ABV 10% | £7.50.
Smooth and strong, with spicy notes of thyme and Curacao, this dark beer warms both hearts and atmospheres, making even the coldest winters joyful.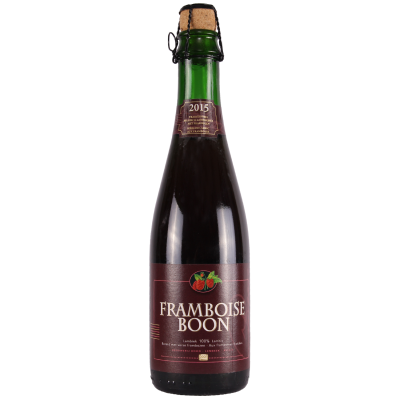 Framboise Boon - 375ml
Brouwerij Boon | ABV 5% | £7.50.
Raspberry lambic was once a rarity and only produced for a few weeks during the summer. More than 300 grams per litre of fresh raspberries give Framboise Boon a fresh fruity taste. The young lambic supports the flavour. But this is very much about raspberries, not the lambic.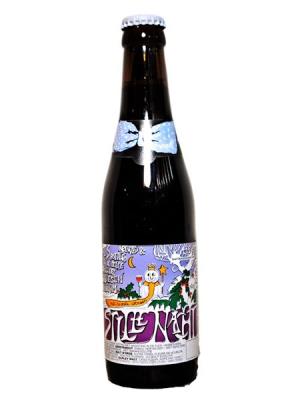 Stille Nacht - 330ml
De Dolle | ABV 12% | £7.50.
Stille Nacht has the highest density of any Belgian beer, giving it a huge sweet malt character. This big boozy brew is complimented by subtle spice and complex notes of plums, figs and raisin.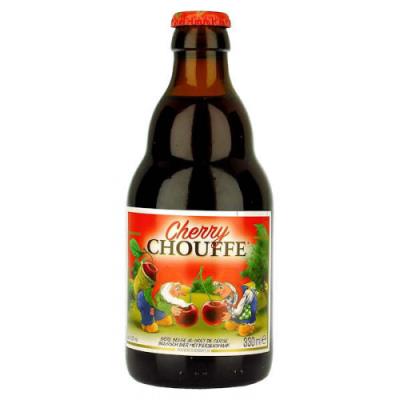 Cherry Chouffe - 330ml
Brasserie d'Achouffe | ABV 8% | £7.50.
Cherry Chouffe gives pride of place to cherries. The aroma reveals notes of strawberry, almond, spices and sweet Port. Round-bodied, soft and delicate, with a satisfying finish, and very slight bitterness.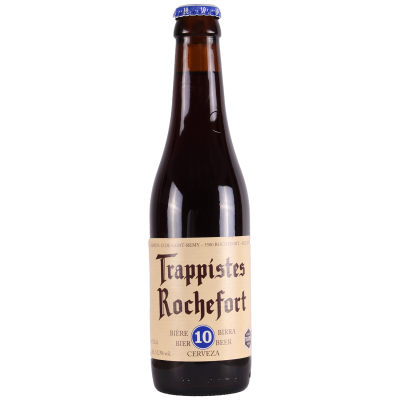 Trappistes Rochefort 10 - 330ml
Abbaye de Rochefort | ABV 11.3% | £8.50.
Powerful chocolate aromas in the nose. The alcohol esters are enveloped with hints of autumn wood, citrus zest and biscuits. The initial taste is sweet, with chocolate giving way to bitter malt, cloves, citrus, orange and mocha.