Cider
What's On Our Cider Pumps
Our current selection of ciders.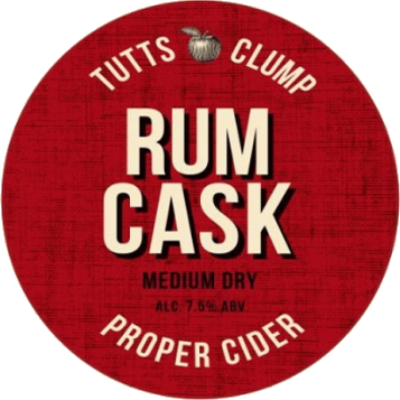 Rum Cask
Tutts Clump | ABV 4% | £4.60.
This medium/dry cider is handmade from a variety of eating, cooking & crab apples from within West Berkshire which has been fermented & matured in oak rum barrels.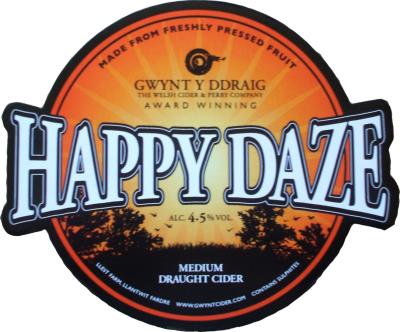 Happy Daze
Gwynt Y Ddraig | ABV 4.5% | £4.40.
Fairly week in abv for a real cider, Happy Daze has a fruity, apply aroma, with a well balanced finish. A light and very easy to drink medium sweet cider. Available chilled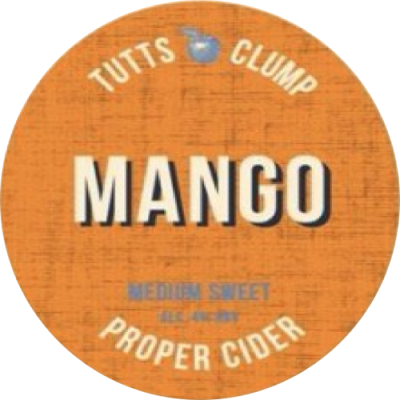 Mango
Tutts Clump | ABV 4.0% | £4.60.
Mango Cider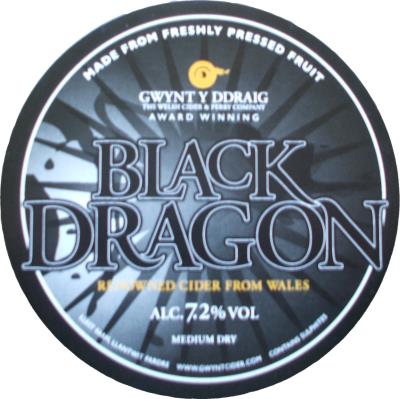 Black Dragon
Gwynt Y Ddraig | ABV 7.2% | £4.60.
Matured in oak barrels to produce a cider rich in colour, body and flavour with a fresh fruity aroma. Available chilled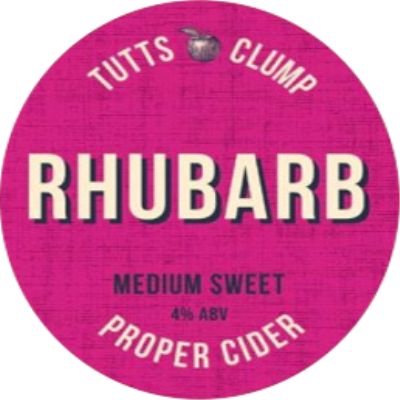 Rhubarb
Tutts Clump | ABV 4% | £4.60.
Proper cider lovingly crafted in West Berkshire from a blend of apples before being infused with real rhubarb juice.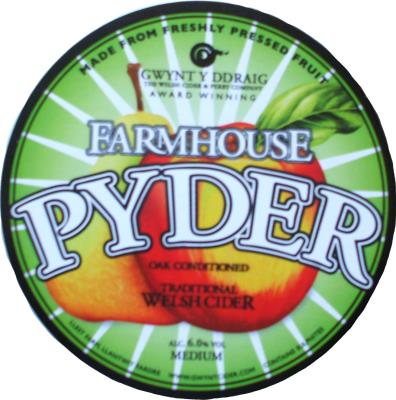 Pyder
Gwynt Y Ddraig | ABV 6% | £4.40.
An out of the ordinary blend of apple and pear juice fermented and matured in wood. Available chilled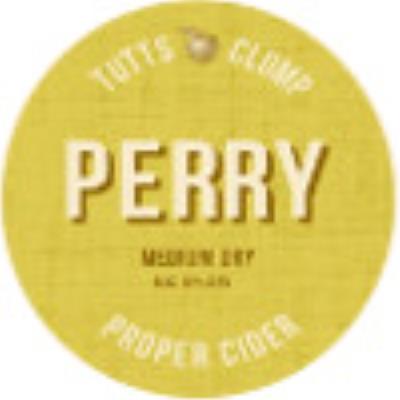 Perry
Tutts Clump | ABV 6% | £4.40.
This medium-dry Real Perry is handmade from a variety of pears, mainly from within West Berkshire. Available chilled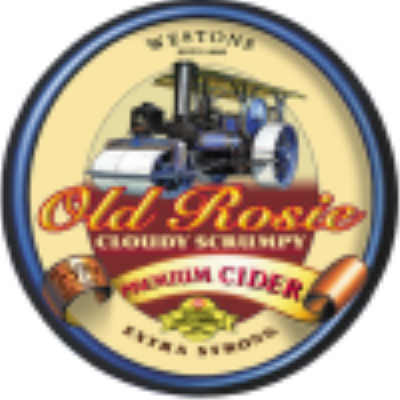 Old Rosie
Westons | ABV 7.3% | £4.60.
An extremely dry and sharp cider with a heavy, musty, earthy, appley aftertaste
Reading Press
Seven Trees Cider | ABV 6.8% | £4.60.
Crafted locally in Tilehurst, this fresh and fruity dry cider is made from apples collected from RG postcodes blended with Dabinett and Harry Masters Jersey bittersweet cider apples. Hand-picked and pressed in 2020. Unfiltered and unpasteurised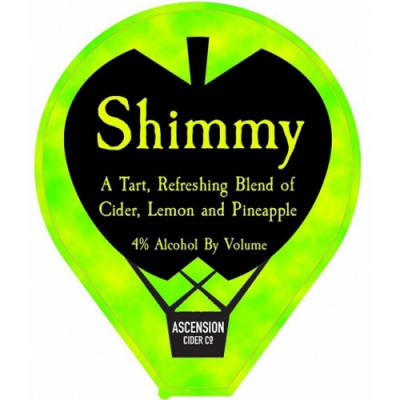 Shimmy
Ascension Cider | ABV 4.0% | £4.60.
A tart, refreshing blend of cider, lemon & pineapple.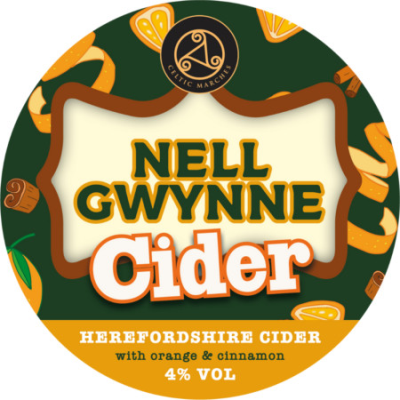 Nell Gwynne
Celtic Marches | ABV 4% | £4.60.
A refreshing blend of sweet orange and mellowing cinnamon.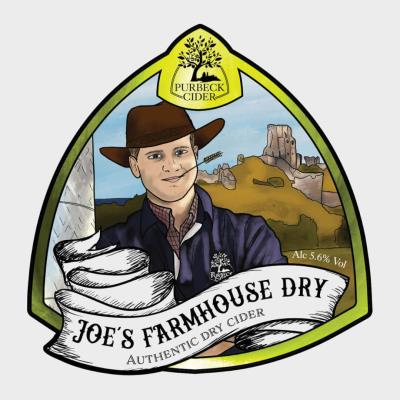 Joe's Farmhouse Dry
Purbeck Cider | ABV 5.6% | £4.40.
Giving a dry refreshing taste and velvety tones of cider made in the traditional way.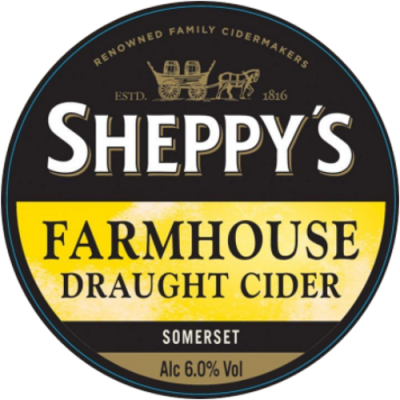 Farmhouse Dry
Sheppy's | ABV 6.0% | £4.40.
Dry, slightly sharp cider.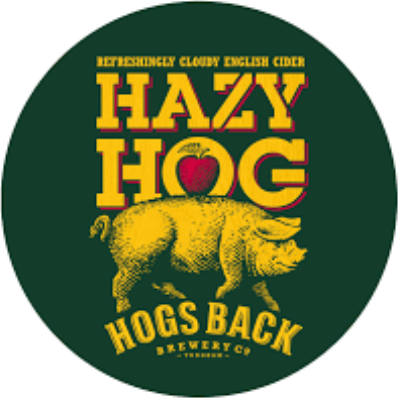 Hazy Hog
Hogs Back | ABV 5% | £4.40.
Hazy Hog is a gently sparkling, full flavoured cider with a fine haze. Made from 100% bittersweet English apples using traditional methods and fermented in oak barrels to intensity its flavour.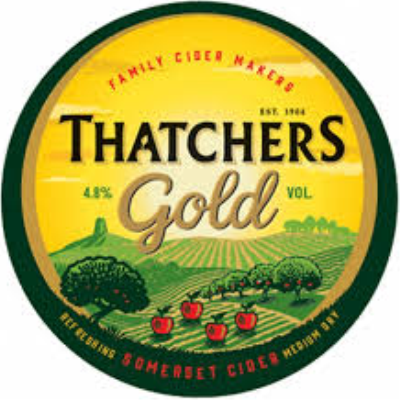 Thatchers Gold
Thatchers | ABV 4.5% | £4.40.
A sparkling medium dry golden cider with hints of honey and floral notes, a smooth and refreshing taste.