Whisky
What's On Our Whisky List
Our current selection of Whisky.
Scotch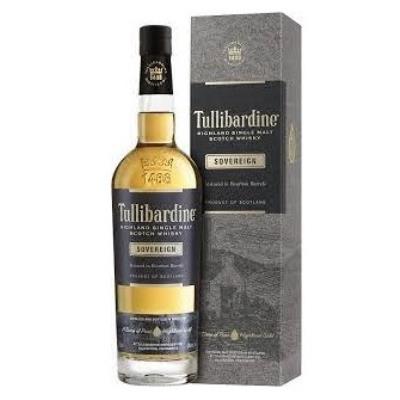 Tullibardine Sovereign
Tullibardine | ABV 43% | £3.50.
Nose - Soft vanilla and cocoa butter on the nose. White chocolate, allspice and charred oak. Palate -A little mixed peel with notes of pear cider, allspice and creamy chocolate. A core of rich malt with hints of maple syrup. Finish - Spiced, creamy finish. Plenty of vanilla and cinnamon. Overall - A creamy whisky from some truly delicious casks!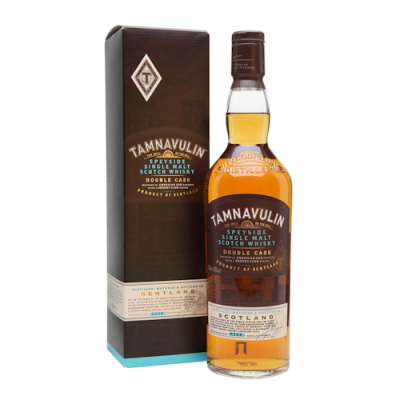 Tamnavulin Double Cask
Tamnavulin | ABV 40% | £3.50.
Nose - Chocolate mousse, extra thick double cream with a dusting of brown sugar, stewed apples and blackberries. Palate - Christmas pudding, chocolate brownies, yellow plum and toffee-coated barley. Finish - Spiced rum sweetness lingers on the finish.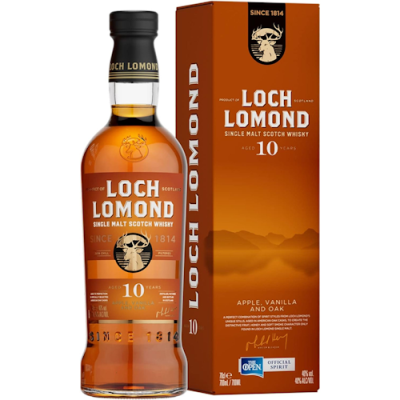 Loch Lomond 10 Year
Loch Lomond | ABV 40% | £3.50.
Nose - Apple, Vanilla and Oak Palate - Mouth-watering notes of green apple & vanilla with a gentle hint of smoke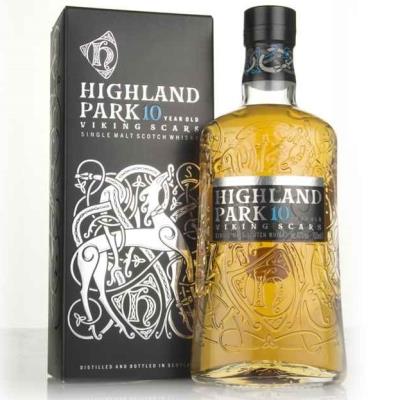 Highland Park 10 Viking Scars
Highland Park | ABV 40% | £4.00.
Nose - Subtle Sherry influence, but balanced by heather-y smoke. Palate - Ginger and waxy orange peel. Earthy peat with a another hint of Sherry sweetness buried underneath. Finish - Sea salt and heather once again. A few herbaceous hints of coriander leaf and crushed black pepper.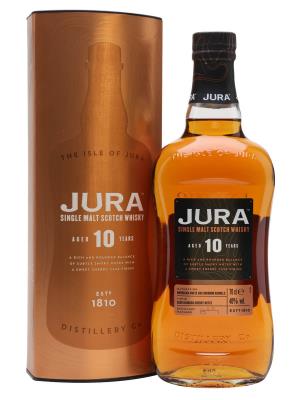 Jura 10
Jura | ABV 40% | £4.00.
Nose - Honeyed barley and peaches in syrup, with light wafts of fragrant wood smoke. Palate - Oily and subtly spicy at first, before notes of earthy vanilla pod and chocolate-covered raisins develop. Finish - Another touch of smoke rounds things off.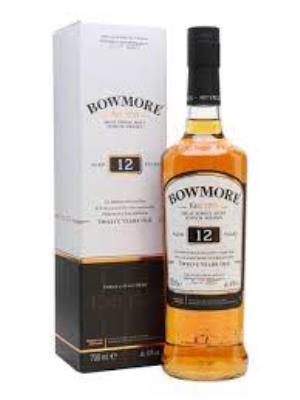 Bowmore 12
Bowmore | ABV 40% | £4.00.
Nose - Coastal smoke and ash soon make way for bergamot, orange zest, lemon slices and some hay before becoming rather floral, heather smoke now competing with the ash. Palate - Lovely and rounded, honeyed even, initially. Vanilla, perfumed smoke and coastal elements develop. Dark Peat. Blossom, oily sweetness. Finish - Smoky and long. Sea spray, dry grass, a touch of ash and citrus. Overall - Classic stuff and the heart of the Bowmore range. Smoky, fruity, coastal, delicious.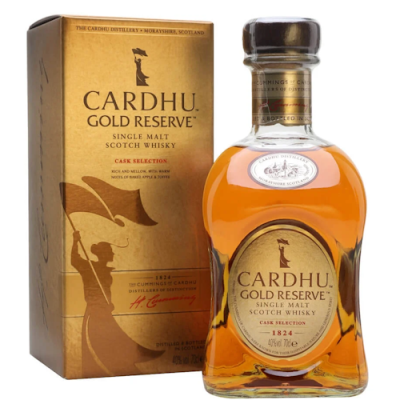 Cardhu Gold Reserve
Cardhu | ABV 40% | £4.00.
Nose - Rich and mellow, with warm notes of baked apple and toffee. Palate - Initial sweetness cut by crisp orange zest followed by a subtle mineral dryness. Finish - Tangy hints of menthol with velvety cocoa tannins and a grassy herbal not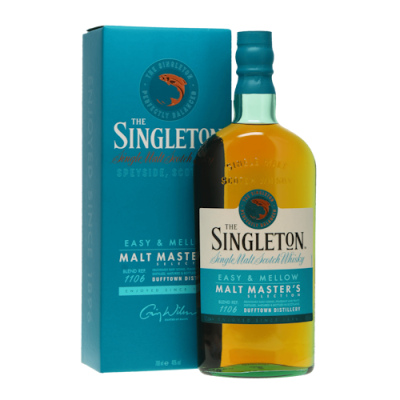 The Singleton Malt Master Selection
The Singleton | ABV 40% | £4.50.
Nose - Soft orchard fruit esters develop into boiled apple candies. White pepper begins to crackle through golden syrup and buttered bread, with a little marzipan icing in the backdrop. Palate - A slightly oily palate carries more sweet notes of rich toffee, vanilla and a suggestion of pear drops. A green, grassy undertone lingers throughout as a youthful, vibrant spice prickles away. Finish - The spice dissipates among more vanilla and a little wood ash. Overall - A thoroughly enjoyable dram of whisky that absolutely works in a variety of serves.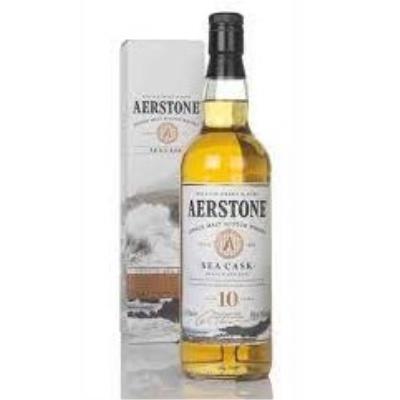 Aerstone 10 Sea Cask
Aerstone | ABV 40% | £4.50.
Nose - Buttery toffee, creamy vanilla, freshly baked shortbread, honeyed malt, orange citrus and a dusting of cinnamon and cocoa. Palate - Floral malt, nougat, vanilla sponge and more honey, with orange sweeties, icing sugar and earthy oak. Finish - Notes of clove, candied lemon and vanilla pod linger, as a pinch of salt appears on the finish.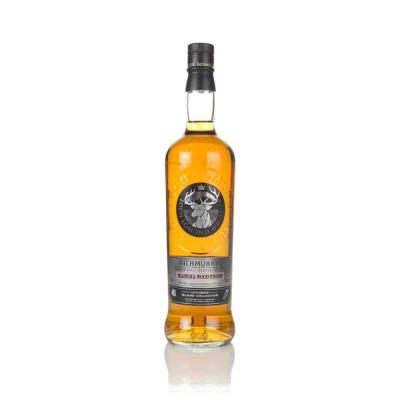 Inchmurrin Madeira Wood Finish
Loch Lomond | ABV 46% | £5.00.
Region - Highland; Nose - Some juicy malt and stone fruit, lime peel and crushed almond; Palate - Rounded nutty toffee, sweet wood spice, a hint of pot pourri and citrus; Finish - Oak and dry barley.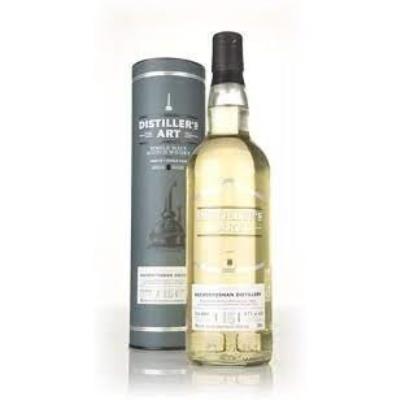 Auchentoshan Distiller's Art
Auchentoshan | ABV 48% | £5.50.
Nose - Hay, honey and vanilla Palate - Apricot and orange notes
Irish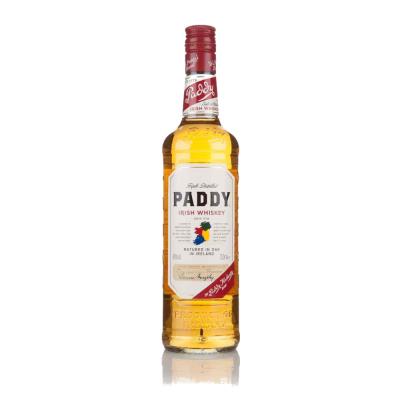 Paddy
Paddy | ABV 40% | £3.50.
Nose - Oily and fresh with floral notes, cereal grains and plenty of fruit; Palate - Sweet and medium-bodied with toffee and cereals, a rosewater note with a little butterscotch and vanilla; Finish - The finish is spicy and dry with a little black pepper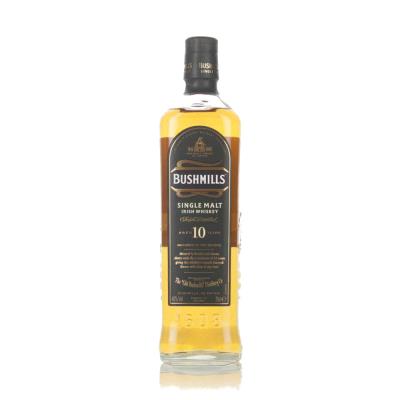 Bushmills - 10 Year
Bushmills | ABV 40% | £3.50.
Nose - Banana skins; Palate - Medium, very fruity, chocolate pudding; Finish - Floral, tannic.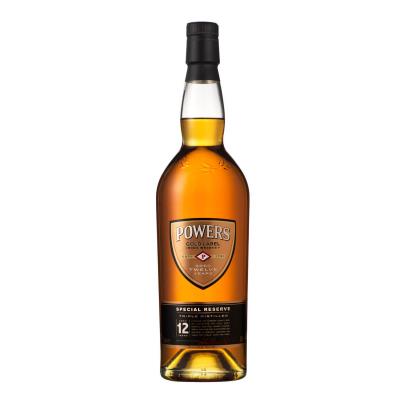 Powers 12 Year Gold Label
Powers | ABV 40% | £4.00.
Nose - Spice, manuka honey, cinnamon, bergamot, cedar wood, potpourri, orange zest, barley. Palate - Creamy, smooth, spicy & sweet. Vanilla, peaches in syrup, stewed apples, custard & pepper. Finish - Dried apricots, honey & dessert wine.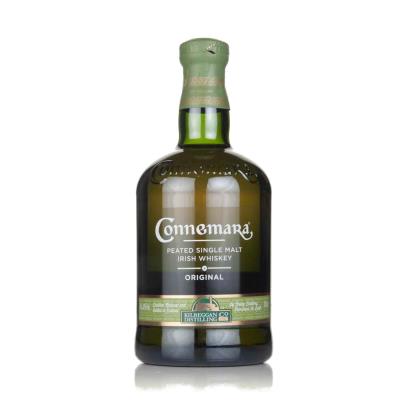 Connemara Peated
Connemara | ABV 40% | £4.00.
Nose - Smoky and peaty, heather fresh, with floral notes, honey, and a little wood; Palate - Full and smooth with notes of malt and peat, honeyed smoke and barley sweetness; Finish - Long and pungent with honey and peat smoke.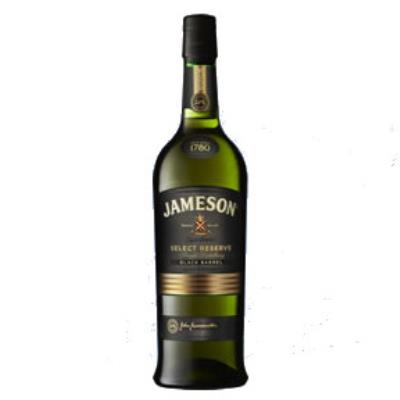 Jameson Select Reserve Small Batch
Jameson | ABV 43% | £4.00.
Nose - Butterscotch, fudge and creamy toffee; Palate - Nutty notes are in abundance with alongside the smooth sweetness, spice and vanilla; Finish - Intense, toasted wood and vanilla.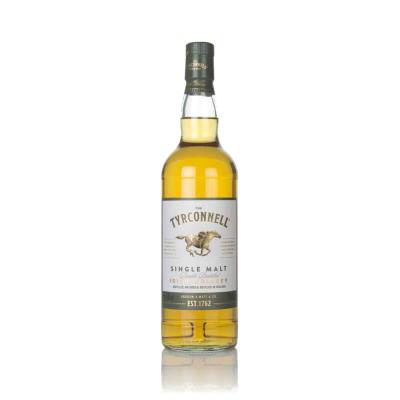 Tyrconnell
Tyrconnell | ABV 43% | £4.00.
Nose - Melted butter, honeyed cereal and a touch of orange pith; Palate - Rich vanilla and soft fudge, with a touch of granary toast underneath; Finish - Lingering nutmeg spiciness and a touch of drying oak.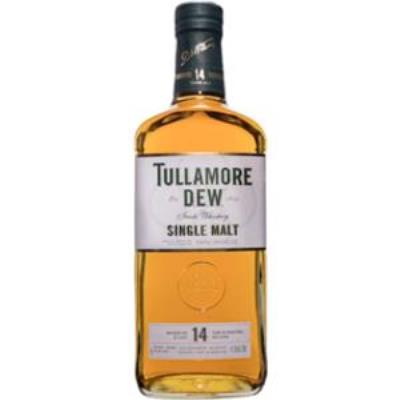 Tullamore D.E.W 14 Year
Tullamore D.E.W | ABV 41.3% | £5.00.
A 14 year old, triple distilled Irish single malt whiskey from the Tullamore DEW range, which has been finished in Bourbon, Port, Madeira and Oloroso Sherry casks.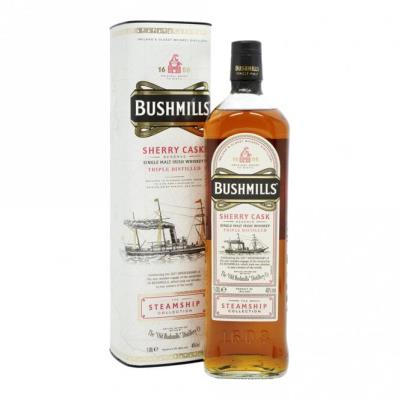 Bushmills Sherry Cask
Bushmills | ABV 40% | £5.00.
matured in oloroso sherry casks to give it a distinctive sweet flavour with lingering notes of pineapple.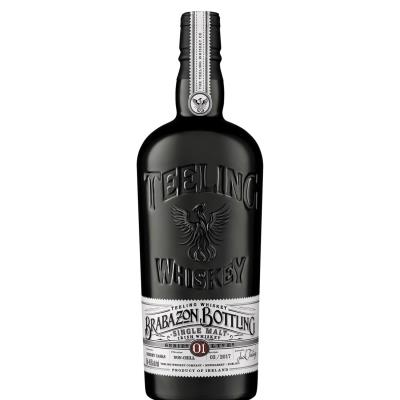 Brabazon Series 1
Teeling | ABV 49.5% | £6.00.
Nose - Earthy dried fruit & roasted hazelnut, with marmalade, peach, plum & burnt toffee. Palate - Rich Sherry sweetness, red berries, nuttiness & toffee, hints of liquorice & clove. Finish - Mixed spice, trail-mix, crisped marshmallow, tannins & spice with toasted wood.
Japanese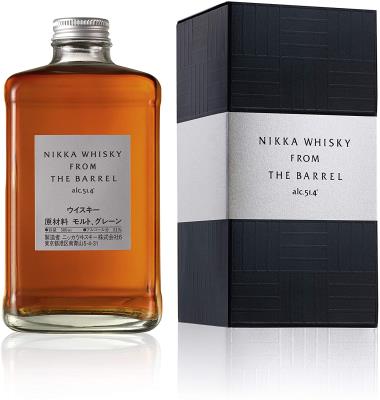 Nikka From The Barrel
Nikka | ABV 51.4% | £5.50.
Nose: Medium-body with notes of cut flowers, fresh fruits, spice, and a little oak; Palate - Plenty of winter spice and toffee, a little caramel and vanilla and a good mouthful of fruit; Finish - Long, warming and fruity with a little oaken spice.