Craft Keg Beer
What's On Our Craft Keg Pumps
Our current selection of craft keg beers.
Marginal Grains
Siren & Broaden and Build | ABV 5% | £6.60.
Broaden & Build is a brewery from the team behind world-renowned restaurant Amass. Their beers are influenced by food and foraging, combining the creative processes of chefs and brewers. Marginal Grains uses a blend of foraged wild herbs for unique flavour and bitterness, the tropical aromas of American dry-hopping and, untypically for the style, our house Vermont yeast
Monuments of Mars
Elusive & Boutiliers Collaboration | ABV 6% | £6.00.
Strawberry and Kiwi IPA in collaboration with Boutilliers.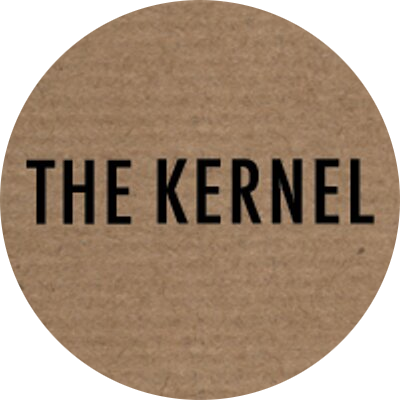 Table Beer
The Kernel | ABV 3.2% | £5.40.
Table Beer brewed with Enigma hops
Zephyr
Vibrant Forest | ABV 5% | £5.40.
Peach and raspberry. saison
Bretted To Infenity & a Frond
Three Blind Mice, Jolly Good Beer, and The Bank | ABV 4.4% | £6.60.
2018's T'o Infenity & a Frond' was "aged" for 12 months with brettanomyces claussenii added to give it a real funk, and funky it is, kicking out all kinda of textbook pineappley punch that's been soaked into a well used horseblanket.
Irish - Project Barista 2019
Siren | ABV 7.4% | £7.80.
Wee Heavy with Barrel-Aged Coffee Inspired by the concept of an "Irish" coffee, we wanted something that was boozy, warming and comforting. We started by bourbon barrel-ageing Brazilian coffee beans, which Quarter Horse Coffee lightly roasted to retain the bourbon flavours and aromas. The coffee joins a Wee Heavy brew that uses Edinburgh Scotch Ale yeast. With added Heather Honey for sweetness, the result is a quintessentially British brew with an aroma of fruit and delicious yeast esters.
Captain Lactose
Wilde Child & Five Towns | ABV 11.1% | £7.80.
Black Forest Gateaux Imperial Stout
Translucid IPA
Siren Craft & Magic Rock Collaboration | ABV 8.5% | £9.60.
Ancient Norwegian yeast cultures known as "kveik" have been fermenting traditional Nordic beer for generations, and now we've been lucky enough to get our hands on an isolated Hornindal strain to try out. Ekuanot, Simcoe and Mosaic feature in our first showcase.