News & Events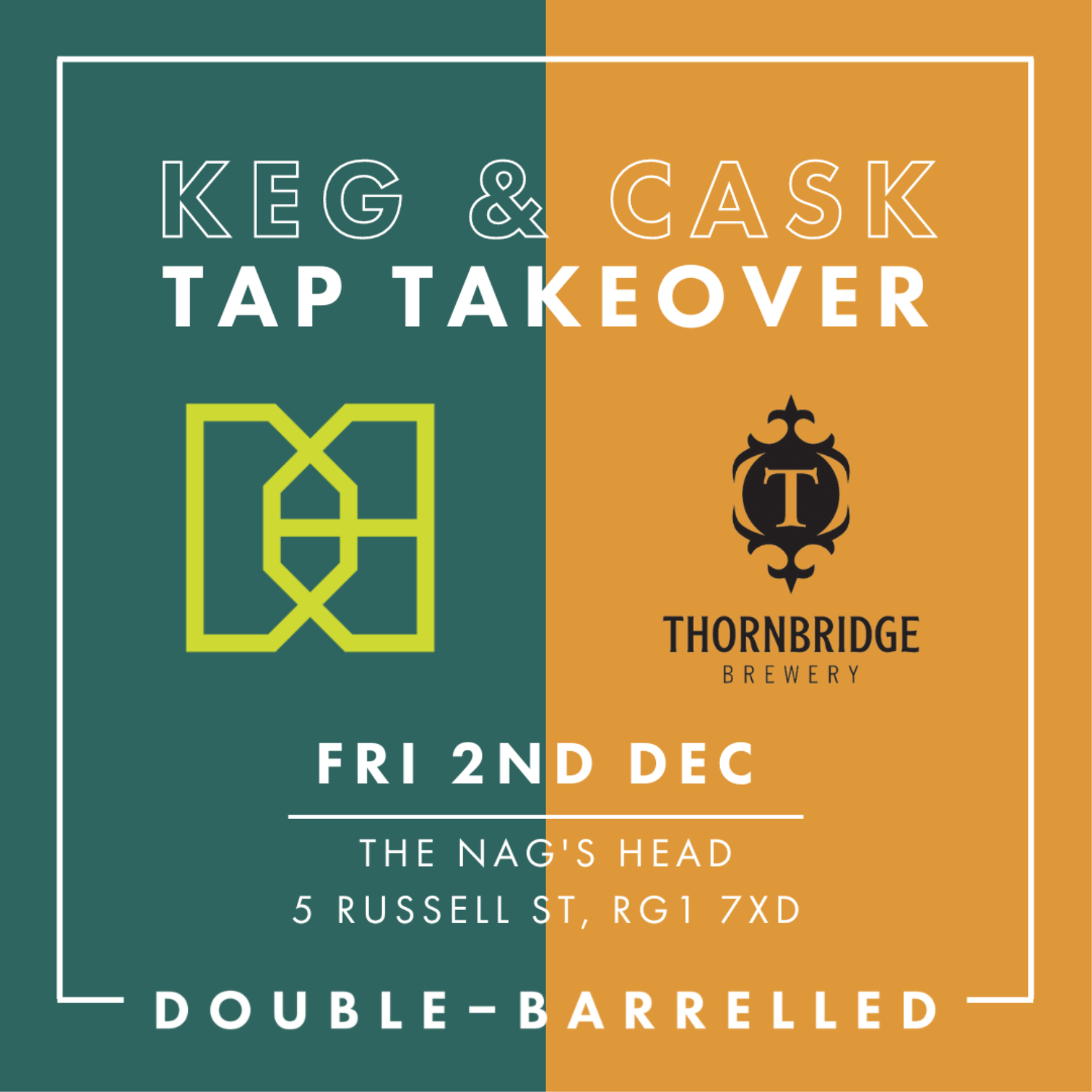 Proper Manger
19th October 2019
Eddie's Proper Manger pop-up food tent is back this weekend
It will be here from noon till half 6ish for Super Satturday selling their speciality beef burgers and beef bourguignon & rice to keep vos estomacs de gronder!
---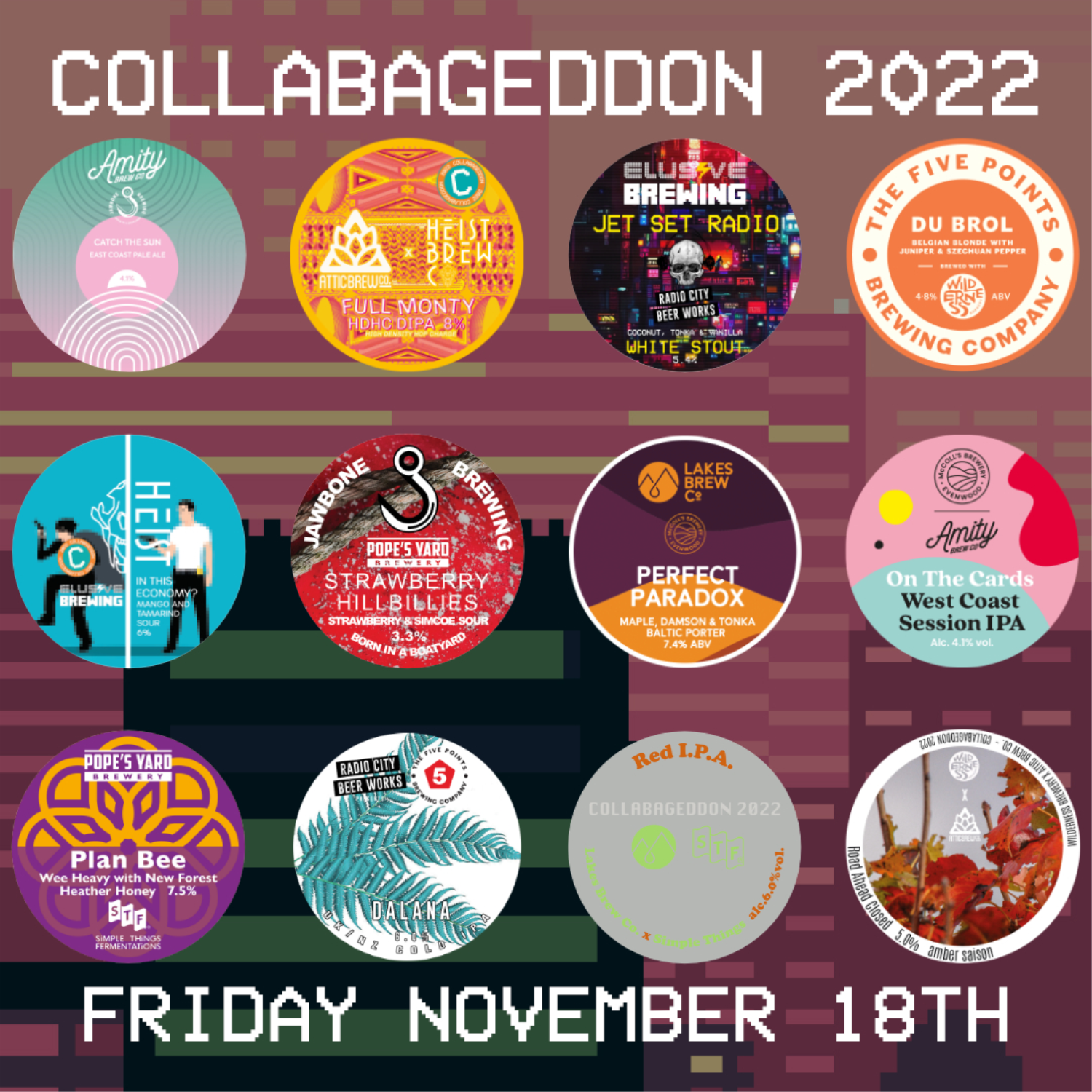 Rugby World Cup 'England vs Australia'
19th October
This Saturday we will be open from 8am for the quarter finals of the rugby world cup featuring:
08:15 England vs Australia
11:15 New Zealand vs Ireland
With breakfasts served 8am - 1pm
And later on our private bus will be running to the Mad Stad and back as Reading FC take on Preston North End at 3pm
Plus the Proper Manger pop-up food tent will be here for the afternoon selling their speciality beef burgers and beef bourguignon to keep vos estomacs de gronder !
---
Siren Craft Brew Tap Takeover
26th September
On 26th Spetember we welcome back Siren Craft Brew with their annual Project Barista takeover, along with a whole host of collabs featuring Humble Sea Brewing Co., Van Moll, Broaden & Build, Kings and Daughters, and Left Handed Giant Brewing Co.,
Their latest release 'Castilian Lemon Cheescake' (not Limoncello IPA !) will also likely feature, along with a murmuring about a few special barrel aged casks
Plus a chance to check out their fancy new branding (don't worry about Snake Eyes, we've had that ages!)
Full line-up to follow nearer the time
---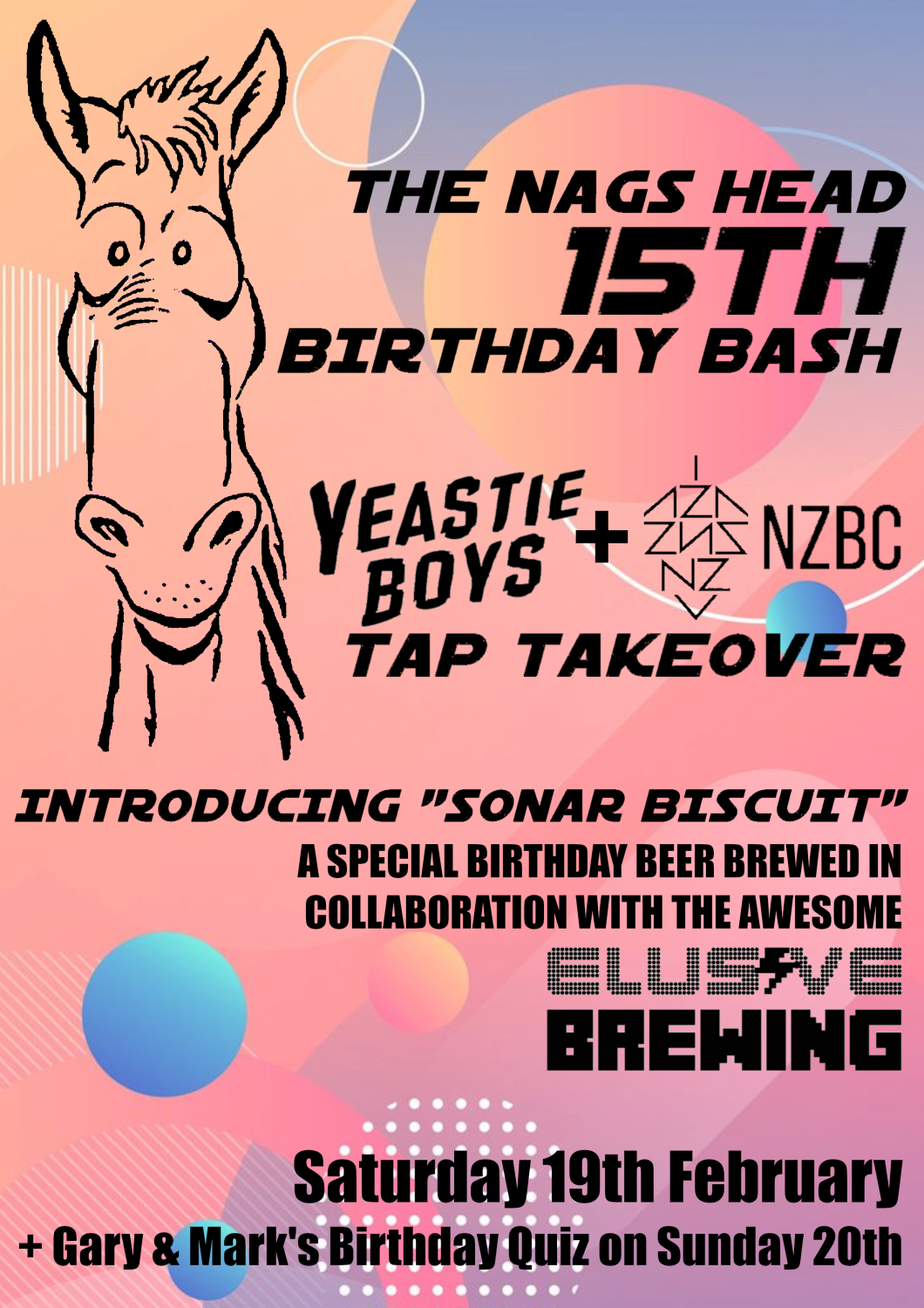 Gary & Mark's September Quiz Night
Sunday 29th September 2019
The latest edition of Gary and Mark's superb charity fun quiz will take place on the 29th September

Picture rounds, general knowledge rounds, music rounds, who am I rounds, and even the Bullseye round, it does what it says on the tin, a proper charity fun quiz!

£1 minimum entry per person (more if you're feeling generous) with all proceeds going to the Mind Charity and beer prizes for the winners and runners up.
---
Gin Tasting with The Gin Devil
Wednesday 24th July 2019
The Gin Devil is in town and he's headed our way.
The Gin Devil has been organising gin tastings and events around the area for a good while now, and we don't know why it's taken us this long to get him down to The Nags.
Join us on Wednesday 24th for a tasting featuring four of the gins we serve here at the pub, accompanied by the Devil's wisdom and guidance.
We reckon he can teach us a thing or two!
---
Proper Manger
Saturday 22nd June 2019
Our next pop up food event will be on 22nd June as we welcome back 'Proper Manger' with some delicious sounding French cuisine, now with Cajun Chicken Wraps and Poulet Basquaise added to the menu.

Bon Appétit!
---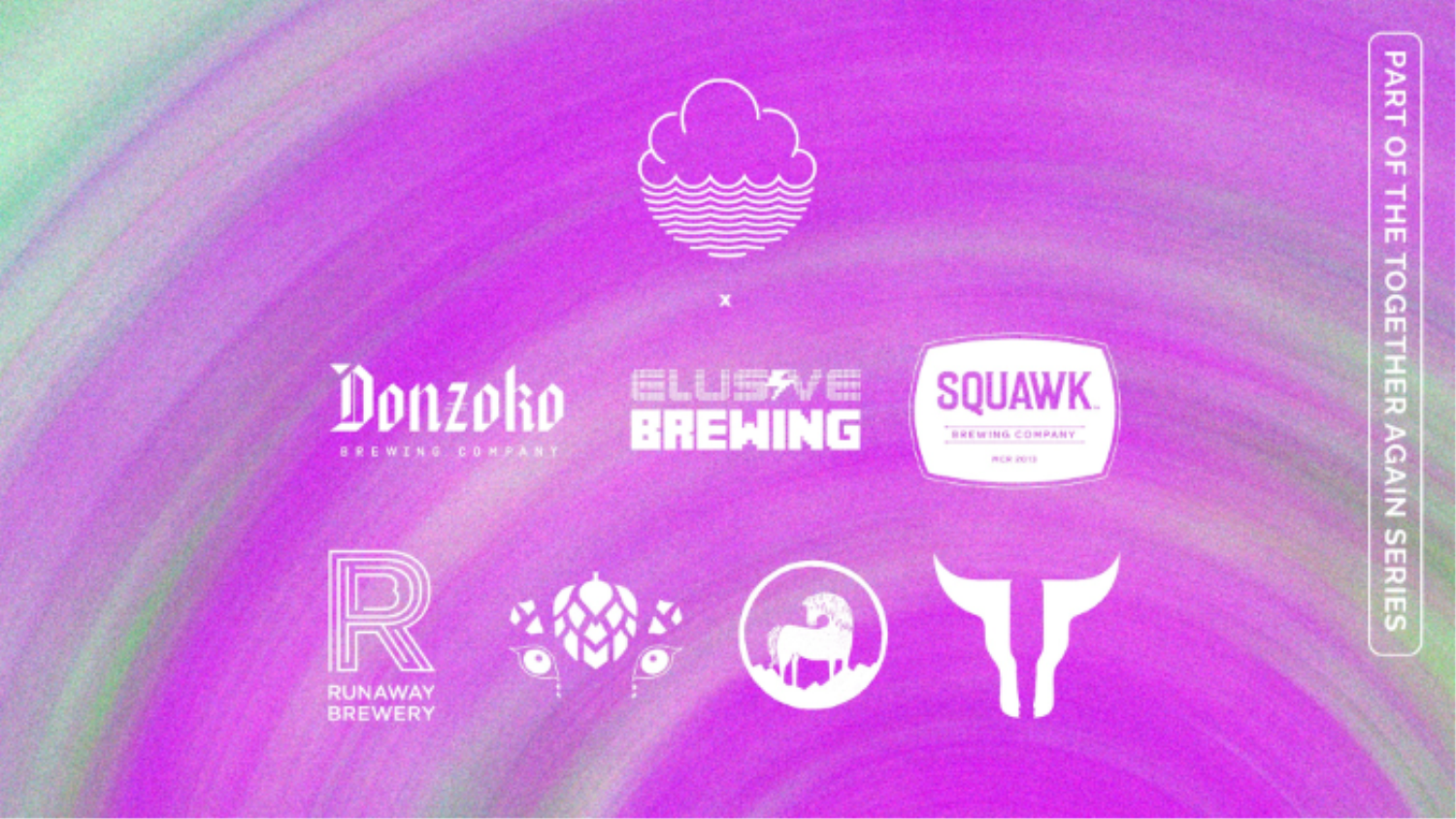 To Øl Tap-Takeover
18th April 2019
Our next tap-takeover will be on Craft Theory Eve and will feature the much acclaimed Danish craft brewery To Øl
And not the cuckoo brewing arm of To Øl either, these are straight from their brew pub BRUS in Copenhagen and are super rare. Not much escapes from BRUS so we are incredibly lucky that 8 different beers will be making their way to the Nags Head and we're extremely excited about it!
18th of April is the date, stick it in your diaries and tell your ridiculously crafty friends!
??
??
Line-up:
Pink Fiction (Colab w/ Uiltje) - Strawberry Milkshake IPA - 6.5%

In February we went to Haarlem and visited the good people at Uiltje Brewing Company to brew a collaboration beer. The result is Pink Fiction, a 6,5% Strawberry Milkshake NEIPA.
Uiltje Brewing Company is from the Netherlands and were founded in 2012 and got the brewery up and running in 2015. Their signature mission statement is to 'brew f*cking good beer', and this collaboration is no different.
Wheat Everyday - Wheat Ale - 4.8%


Hazy orange wheat beer with a light, malty aroma overlaid with citrusy hop notes. Light and sweet flavours of apricot and citrus with a medium bitter finish.


Little By Little - Session IPA - 3.7%


Light, fresh and smooth – a real all-dayer.


Pillow Talk - New England IPA - 6.5%


Pillow talk tastes like it sounds: smooth and fluffy. A 6.5% New England IPA with all the haze and hops of your dreams.


The Boss - New England IPA - 6.8%


DDH IPA brewed w. Citra, Amarillo & Simcoe


Goldfinger – Golden Ale - 4.9%

Vanilla: In Case Of Emergency - Imperial Stout - 10.8% (6.8%???)

Goliat - BA Imperial Stout - 9.6%


Aromas of coffee, liquorice, roasted malts, caramel, bourbon, and vanilla. Full bodied with flavours of coffee and roasted malts first, followed with enough bitterness to balance the initial sweetness. Delicious imperial stout, like the original, just great from start to finish.
---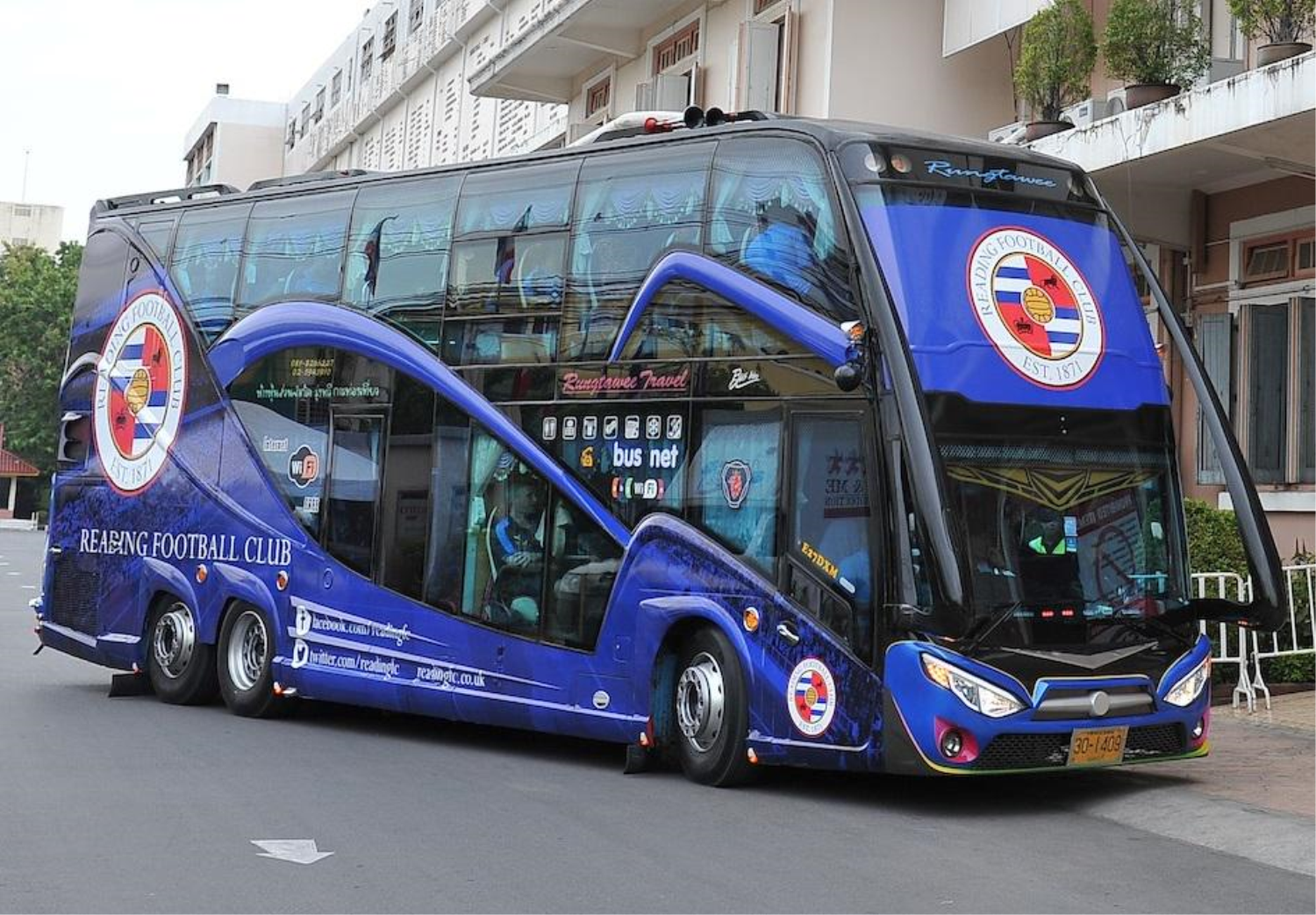 Nags Christmas Carols
Saturday 22nd December 2018
Very happy to welcome back the South Berks Concert Band for another evening of Festive carols, probably including a 20 min version of 12 Parkinsons, as the Reading football bus will arrive back around half way through!
Carol sheets will be on the tables so there is no excuse not to sing your hearts out! Donations to Brass for Africa greatly appreciated.
Tree should be up,
Mulled Ciders and festive beers will be on,
Christmas will have begun!
http://www.southberksmusic.org.uk/
http://www.brassforafrica.org/
---
Siren Craft Keg Wall Takeover
25th October
Siren Craft Brew will be taking over the keg wall with a selection of fine collaboration beers, showcasing the superb Project Barista 2018 range alongside other collaborations with some of the finest breweries, distilleries and roasters.

A few special casks will also be available on the night including the only available pin in the land of 'Mind on my Honey', and a remake of the first special we ever remember them brewing, 'Sweet Dream', a smooth lactose, chocolate & vanilla version of their now Champion Beer of Britain 'Broken Dream' (also available!)
---
Tiny Rebel Tap Takeover
12th July
Yep Tiny Rebel Brewing Co. will be taking over all 12 cask pumps, the keg wall, and Gary & Ra's Bar in the Nags Legs with up to 30 different Tiny Rebel beers available, as well us a couple of ciders!
Here's the potential list (subject to tiny changes!)
Cask:
Morning Glory
Hank
Sertified Simcoe
Fugg Life
Citra Milkshake
Mosaic Milkshake
Nelson Sauvin Milkshake
Fubar
Gin & Juice
Cwtch
Juicy
Gin & Juice
Cherry Bomb
Don't Believe the Hype
Barrel Aged Dirty Stop Out
Stay Puft
Urban IPA
Chocolate Stay Puft
Keg
Clwb Tropicana
Frambuzi
Cali
Peaches & Cream
Gin & Juice
AK47
Dirty Stop Out
Citra Milkshake
FUBAR
Lychee Lager
Bucky
The Great Cornholio
Can You Smell What The Bock Is Cooking?
Cheeky Vimto
There's Always Honey in the Banana Stand
Imperial Stay Puft
Orange Mocha Frapp Stout (Fierce Beer Collab)
Diggeridank (Siren Craft Collab)
Pump Up The Jam
You'll notice that there are more than 30 beers on this list, and indeed most of them have been ordered twice, and some of them 3 or 4 times, meaning this will likely be a weekend long tap-takeover, certainly with most of the keg beers still being available during the World Cup Final.
There are also some very rare and special beers including all of Tiny Rebel's Birthday beers which will likely go quite quickly, so if you want to try the Fierce Beer or Siren Craft collaborations you'd probably best get here on the Thursday!
---